Address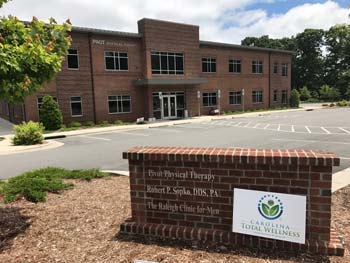 3708 Forestview Rd
Suite 202
Raleigh, NC 27612
Contact Information
Phone: 919-999-0831
Fax: 888-394-6442
Office Hours
Monday - Thursday:
8:30 a.m. to 5:00 p.m.
Friday: 8:30 am to 12:30 pm
Request an Appointment
You may request an appointment with our office using our secure online appointment request when it is convenient for you - day or night, 7 days per week.
Fees & Payment
Most of your questions about fees and payment can be answered here on our website.
Door to Door Driving Directions
To get directions to our office, enter your address or leave blank for directions from your current location:
Interactive Google Map
A Photo Tour of Our Office
Choose a small image below to see larger photographs of our office.
---