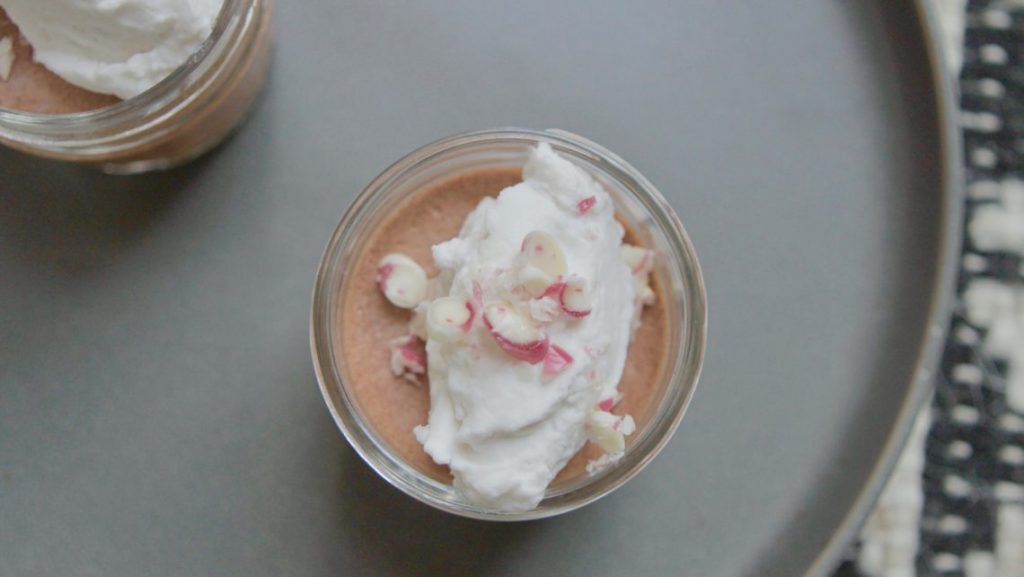 Serves 4 if you're lucky…
INGREDIENTS
1 can full fat coconut milk
4 Tbsp raw cacao powder
1 Tbsp Gelatin
2 Tbsp maple syrup (optional)
1 tsp peppermint extract
1 tsp vanilla extract
DIRECTIONS
Blend all ingredients until smooth and well combined.
Then let rest in blender for 5 minutes to allow gelatin to activate.
After 5 minutes blend on high for 1 minute and distribute into ramekins.
Place in fridge to set for 3-4 hours.
If desired, top with whipped cream or whipped coconut cream and a sprinkle of crushed organic candy cane.