Katie Depre LAc, LMBT, FABORM, NCCAOM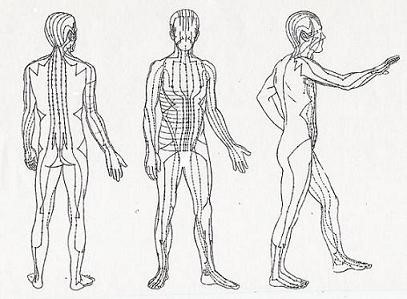 Though often described as traditional or ancient medicine, research has proven that Acupuncture has its place alongside modern medical practices. Hair-thin needles are placed in precise and therapeutic point locations along meridians. Meridians have been shown to mirror the fascial network of the body. Fascia surrounds all of the organs, muscles, bones, and nerve fibers. These points are located alongside nerve endings and blood vessels, thereby directly influencing blood flow and sensory nerves in the area (2,3). Functional brain imaging has shown changes in the brain when these points are needled (1). Since the brain controls the systems of the body (hormones, blood flow, stress responses, organ function, reproduction, etc.), influencing the brain and nervous system with Acupuncture will impact our health. Treatment encourages the body's own systems of balance, commonly known as homeostasis.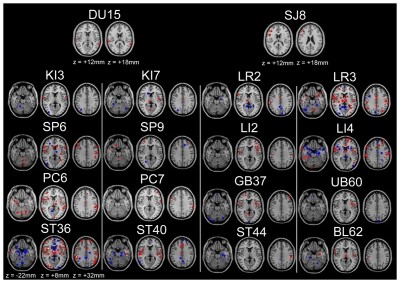 The National Center for Complementary and Integrative Health outlines many of the researched treatable conditions (4); these include: pain management, osteoarthritis, sciatica, fibromyalgia, cancer pain, irritable bowel syndrome, asthma, depression, allergies, infertility, and menopause symptoms. Though more chronic conditions will require a series of treatment for complete resolution, I have personally witnessed immediate relief from insomnia, digestive complaints, anxiety, and pain in my clinic. Especially because it is a non-pharmaceutical approach, many patients search out Acupuncture for treatment to acute and chronic conditions.
As a Fellow of the Acupuncture and Traditional Chinese Medicine Board of Reproductive Medicine, FABORM, I treat many patients with their fertility goals. By regulating the menses, we can prepare the body for pregnancy. Fertility work is best done weekly for three months prior to conception, as it takes three months for the egg to develop in the ovaries. During times of sympathetic stress (the flight or fight response), blood is shunted away from the ovaries and uterus. This can negatively impact egg quality and the thickness of the uterine lining. By encouraging blood flow to these reproductive organs, switching the nervous system into a parasympathetic state (rest, digest, and repair), and regulating the Hypothalamic-Pituitary-Ovarian Axis, we set the body up for success.
For patients undergoing IVF, the Paulus Protocol is utilized. This is a series of points done before and after an embryo transfer. "Clinical pregnancies were documented in 34 of 80 patients (42.5%) in the acupuncture group, whereas the pregnancy rate was only 26.3% (21 out of 80 patients) in the control group (5)."
Please reach out today if you have specific questions on how Acupuncture can help you realize your health goals!
Warmly,
Katie Depre LAc, LMBT, FABORM, NCCAOM
(919) 808-2638
Huang W, Pach D, Napadow V, Park K, Long X, Neumann J, Maeda Y, Nierhaus T, Liang F, Witt CM. Characterizing acupuncture stimuli using brain imaging with FMRI–a systematic review and meta-analysis of the literature. PLoS One. 2012;7(4):e32960. doi: 10.1371/journal.pone.0032960. Epub 2012 Apr 9. PMID: 22496739; PMCID: PMC3322129.
Langevin HM, Yandow JA. Relationship of acupuncture points and meridians to connective tissue planes. Anat Rec. 2002 Dec 15;269(6):257-65. doi: 10.1002/ar.10185. PMID: 12467083.
Bai Y, Wang J, Wu JP, Dai JX, Sha O, Tai Wai Yew D, Yuan L, Liang QN. Review of evidence suggesting that the fascia network could be the anatomical basis for acupoints and meridians in the human body. Evid Based Complement Alternat Med. 2011;2011:260510. doi: 10.1155/2011/260510. Epub 2011 Apr 26. PMID: 21584283; PMCID: PMC3092510.
Acupuncture: What You Need to Know. National Center for Complementary and Integrative Health. (2022, October). https://www.nccih.nih.gov/health/acupuncture-what-you-need-to-know