Caroline Wilson, M.Ed., FMHC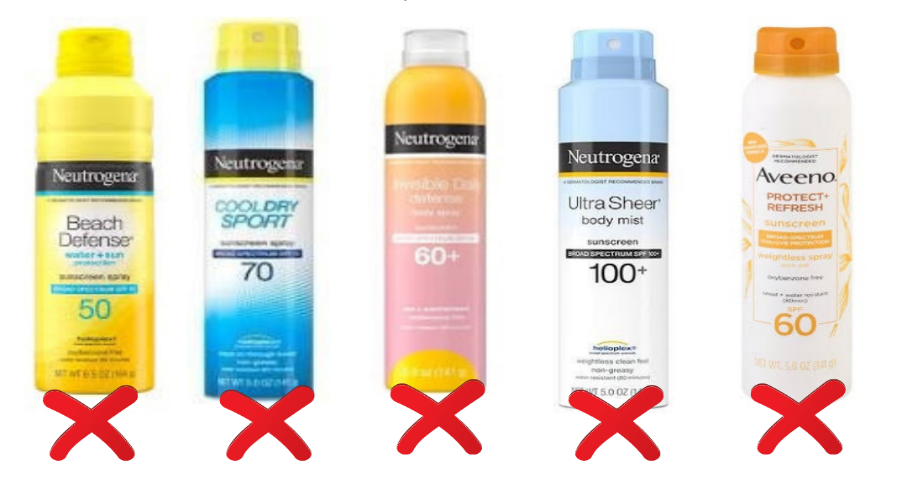 Summer is coming and while sunlight is vital for health AND is an important way for us to obtain Vitamin D, it is important to practice safe sun exposure and prevent sunburn, which is a risk factor for skin cancer. A recent study in JAMA found that chemical ingredients from sunscreen were detected in the bloodstream after one use, sometimes for days after. These ingredients are also detected in breast milk, and have been associated with lower testosterone levels in teenage boys.
Recently Johnson and Johnson voluntarily recalled 5 of their sunscreens due to the presence of benzene, a carcinogen in these products. 
Using a safer sunscreen without known harmful chemicals is important.  EWG, the Environmental Working Group, is a non-profit, non-partisan organization dedicated to protecting human health and the environment. They score products based on safety data. EWG scores 0-10, 0 is the cleanest and 10 is the worst. Here is a list of ingredients to avoid with the EWG ratings:
Oxybenzone(EWG 8), sometimes called benzophenone-3, is banned in Hawaii due to its harm on aquatic life, and yet still found in around 40% of non-mineral based sunscreen. In animal studies, it is an endocrine disruptor and there is some evidence it has a similar impact in humans too – In an evaluation of CDC-collected exposure data for American children, researchers found that adolescent boys with higher oxybenzone measurements had significantly lower total testosterone levels. It is also a contact allergen, may cause systemic toxicity, and be harmful to aquatic life.
Octinoxate(EWG 6) – (aka OMC or methoxy-cinnamate) linked to endocrine disruption as well as reproductive toxicity in animal studies. Harms coral reef.
Homosalate(EWG 4) – linked to reproductive and developmental toxicity.
Parabens, Phthalates – endocrine disruptors, can hide under the guise of 'fragrance', so avoid the word Fragrance on that ingredient list.
Lowest Risk Ingredients: Zinc Oxide (EWG 2), Titanium Dioxide (EWG 2), Avobenzone(EWG 2).

Some recommended brands that use the better ingredients are Babo Botanicals, Earth Mama, 365 Clear spray, Think Sport, Blue Lizard and Badger. For a complete list of safer sunscreens you can go to www.ewg.org.

For more information on using safer products for your skin, contact our office and schedule an appointment with one of our Health Coaches.
Your Partner in Health!
Caroline Wilson, M.Ed., FMHC