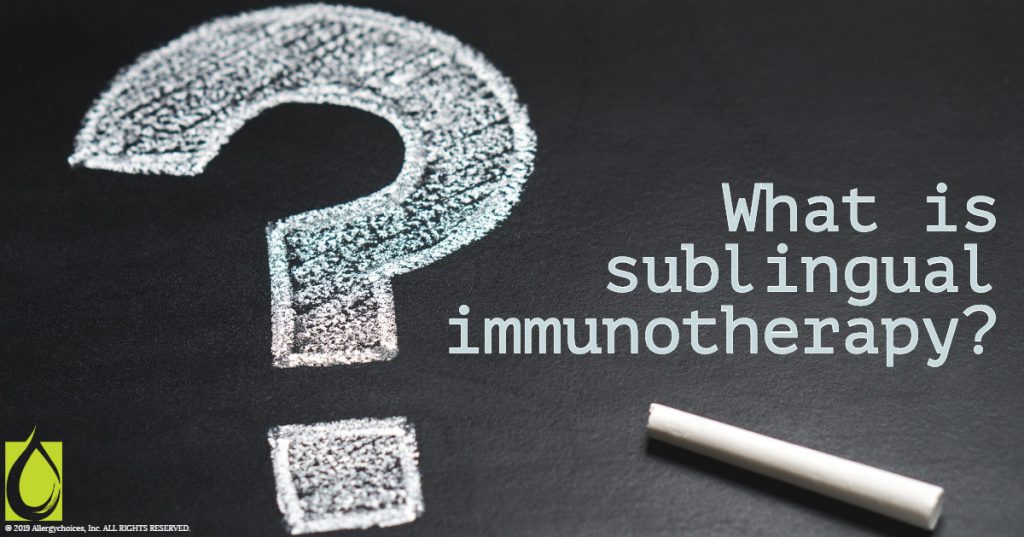 Here in North Carolina, allergy season is just around the corner. For those of us with pollen, grass or tree allergies, symptoms typically begin in February and can last until November. Many of us, however, may have indoor allergies to dust, mold or pet dander and suffer from stuffy nose, sneezing, itchy/watery eyes, wheezing or headaches year-round.

We are now offering a simple allergy treatment for both indoor and outdoor allergies. Sublingual immunotherapy, or allergy drops, is a safe, convenient way to treat the cause of your allergies and help you build long-term tolerance to the things that once made you miserable.
The patient tailored drops work similar to allergy shots, but are delivered through a liquid drop under the tongue at home or wherever you are.
This method makes it easier to stay with your treatment and requires fewer office visits than with other methods.
Although most allergy sufferers can benefit from allergy drops, they're especially ideal for those who can't tolerate or don't respond to allergy shots, as well as those who are unable to commit to allergy shot therapy.
Allergy drop therapy typically lasts 3 to 5 years, similar to allergy shots, however, the total cost of treatment is typically less expensive than the weekly copays required for allergy shots.

INITIAL ADULT AND PEDIATRIC PATIENT ALLERGY DROPS VISIT: $240
Please allow 45 minutes for your initial visit which will include consultation with your physician or physician assistant, physical exam and discussion of allergy testing. Skin prick testing will be performed at this visit and results and interpretation will be discussed. Prescription will be provided for allergy drops and we will review how to administer these at home.

FOLLOW UP ALLERGY DROPS VISIT: $85
Please allow 15 minutes for your follow up allergy visits. This will include review of your allergy symptoms and immunotherapy plan of treatment as well as new 3 month prescription for allergy drops. Follow up visits are recommended every 3 months for the first year and then every 6 to 12 months for the subsequent 2 to 4 years, depending on your response to treatment.

FOLLOW UP ALLERGY SKIN PRICK TESTING: $125
We recommend follow up skin prick testing for environmental allergies every 12 months to assess progress of immunotherapy and adjust your prescription allergy drops as needed.

If you are interested in more information, please call us at 919-999-0831.