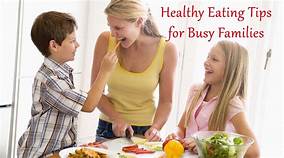 Does the back-to-school season of busy weeknights filled with extracurricular activities have you relying on take out for dinners? Here are some tips to keep meals at home that are healthy and easy.
TIP #1
~ Keep freezer stocked with proteins to limit daily trips to the store. Grass fed beef, organic ground turkey, organic chicken breasts, wild caught salmon, and Aidell's chicken sausage. Instacart has been a time saver for my family and Costco will deliver all of these protein options.
TIP #2
~ Keep the pantry stocked with staples. Beans, GF Pasta (we love Jovial,) Tomato sauce (Rao's,) Chicken and Bone broth, rice, quinoa, nut butter.
TIP #3
~ Use a crockpot or instant pot to cook meals and/or meat ahead of time. One great way to cook chicken is to add a few chicken breasts, taco seasoning and a few scoops of your favorite salsa. Cook for 3 hours in the crockpot. This chicken can be used for many meals!
BONUS TIP
~ CHANGE YOUR MINDSET TO MAKE SIMPLE, HEALTHY DINNERS
This might be the most powerful secret of all. The best way to make simple, healthy dinners is to change your thinking on what dinner should look like. This means that not everything is gourmet, but the upside is now meals are much simpler while still being healthy.
TWO easy "on the go" meals:
1) Burrito Bowls or Taco salad in a Jar
~ Chopped up greens as the base
~optional rice, black beans, chicken, beef or turkey, guacamole, salsa, sour cream or Tessemae's Avocado Ranch dressing. 
~ Prepare in a bowl or in jars to take in the car. 
2) Aidells Chicken Sausage & Roasted Vegetables
~ Aidells Chicken sausage – sliced
~ Broccoli, zucchini, mushrooms, potatoes or sweet potatoes, or whatever else you have on hand.
~Roast in the oven and enjoy!

For more tips on how to conquer healthy eating during the busy school season, contact our office at 919.999.0831 to schedule an appointment with one of our Health Coaches. 
Your Partner in Health!
Caroline Wilson, M.Ed., FMHC