Caroline Wilson, M.Ed., FMHC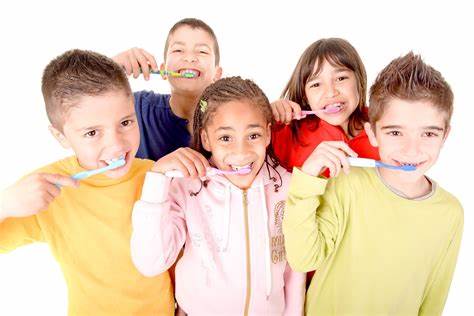 Do you ever wonder if the toothpaste you and your kids are using is toxic?  Let's take a look at some ingredients of concern that are in most conventional toothpaste brands.

Artificial Colorings – Linked to ADHD & hyperactivity in children.

Titanium Dioxide – It's just there to make toothpaste white.  EWG has a list of safety concerns, including possibly a carcinogen when ingested.

Sodium Lauryl Sulfate (SLS) – Causes canker sores for many people.

Triclosan – A pesticide and hormone disruptor.

Glycerin – It isn't toxic, but ideally has no place in the mouth as it's a soap that can strip your body's natural oral mucosa and leaves a film. This could alter the microbiome in the mouth.

Ingredients we love:
Hydroxyapatite (HAp) – is a naturally occurring mineral that makes up 97% of our tooth enamel and has been scientifically-proven to strengthen and protect your teeth without fluoride. While Hydroxyapatite is not as well-known in the US, it's been the gold standard in Japan for over 40 years.
TIP – Don't rinse your mouth after brushing with HAp.

Bentonite Clay – A natural polisher that is rich in minerals and not too abrasive.  It's alkaline and helps reduce acidity in the mouth. 
TIP – Make sure it's "lead-free" clay.

Xylitol – Reduces cavity causing bacteria in the mouth. 

Approved Hydroxyapatite containing toothpaste: Boka, Risewell, Wellnesse, Karex

Find these approved non-toxic brands in our clinic: Dentalcidin and Hyperbiotics Probiotic Toothpaste. 


Call our office and schedule and appointment with one of our Health Coaches to learn more about non-toxic personal care products. 
 
Your Partner in Health!
Caroline Wilson, M.Ed., FMHC